Smoke Damage Restoration in San Diego
We know the difficulties faced when a fire catastrophe hits a property. We are there, by your side, in such difficult circumstances, providing some of the best fire and smoke damage restoration San Diego. Our service team members are experts, who are quick and diligent, and know what is the best solution for you.
EZ Restoration USA takes full advantage of the latest, high-tech technologies and equipment to ensure giving the best quality of work in our job. We offer comprehensive fire damage cleaning San Diego, and remove soot and smoke residue from your floors, walls, other structural elements, cabinets, and other belongings, which were affected by the fire.
We restore your house from water damage , which follows a fire extinguishing operation. EZ Restoration USA also helps with odor removal, decontamination and mold remediation. Call our emergency fire damage cleaning San Diego, and we will be there to assist you at the scheduled time.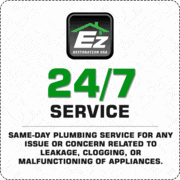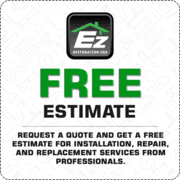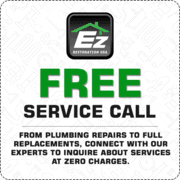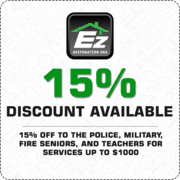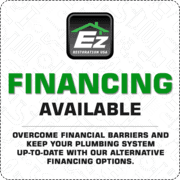 EZ Restoration USA
Fire Damage Cleanup in San Diego
Covers All Your Restoration Needs
Our service is devoted to get you back to your home and start your regular life as quickly as possible. We accept insurance and will bill directly to your insurance company. The 24/7 emergency service is always there to respond to your call without delay. Our reputation speaks for us when it comes to smoke and fire damage cleanup San Diego.
Smoke and Odor Removal
Soot and smoke contain harmful toxic elements. Our fire damage cleanup San Diego team is swift at removing smoke and related odors. Our cleaning methods adhere to high standards. We ensure that even the minute trace of odor is removed and help with decontamination from soot and smoke.
Water damage restoration
After the firefighters extinguish the fire, there is usually a lot of sitting water on your property. The excessive amount of water soaks into almost everything which can cause detrimental effects such as mold growth, wood buckling or warping, drywall crumbling, etc. Our fire damage cleanup San Diego team is dedicated to responding to such risks, and they are able to extract water from almost everything. We decontaminate your property and take care of the drying process with utmost caution with an eye on minimizing your losses. We also help with structural element repair and reinstallation.
Content Restoration
This is the most critical part and we are best for fire and smoke damage restoration San Diego, because of it. Content restoration requires procedures such as drying, cleaning and deodorizing the building contents at every affected place. Our smoke damage restoration San Diego team is the expert at it and they have intricate methods at accomplishing these tasks. We promise that we shall restore and clean every defected area in your home unless the damage in your home/business contents are made so deep that it's not retractable.
Why prefer our
Smoke and Fire Damage Restoration Services
We are the best when it comes to smoke and fire damage cleanup San Diego. We have a team of certified and
experienced restoration professionals, who come fully equipped and on time to deal with any kind of emergency. We provide end-to-end restoration solutions from cleaning, odor removal, water removal and decontamination, repair and reinstallation of affected structural, electrical or plumbing systems and fixtures, etc. We are also affordable and ensure 100% reliable restoration solutions, with a guarantee.

High Expertise
Our smoke damage restoration San Diego team is hard-working, dedicated and subservient to your demands. Years of experience has brought us huge knowledge of working in the field while meeting your property's needs. Our workforce is efficient in detecting and removing even the most minute defect caused by the fire damage.

Complete Assessment
When the firefighters give the green signal that the fire is off and there is no more risk, it is recommended to immediately call the fire restoration group without delay, because damages can worsen in minutes and hours. Once you have called us, we will provide a complete assessment of the fire damage in your place, quickly provide estimates. We are transparent and never burden you with hidden costs and charges.

Immediate Securing
After the assessment, we shall immediately take a response towards securing the damage done to your property. That means we shall cover the damaged areas and seal them by taking adequate measures to prevent any further damage caused by them. The fire damage cleanup San Diego team is fast and diligent; hence they rarely miss a spot that requires their attention.

Best Clean Up
After everything has been secured, we will clean water, smoke, and soot thoroughly, throughout your place. We will try to bring back every damaged part to the pre-damaged state at every single place, wherever it's possible to do so.

Renovation and Repair
We will renovate every single asset that matters to you and your family. We give our best efforts in the work and give the utmost care to get your property back to the state that it previously was or even better.

Fire Damage Prevention Consultation
Once our restoration work is complete, we will give you a debriefing on how to prevent future fires in possible ways, and reduce the damage of your significant assets.
Although fire restoration jobs are tough and require rigorous efforts, our fire damage cleanup San Diego team is always ready to deal with any situation and provide the best solutions. We are available 24/7 and deliver affordable solutions.