Emergency Restoration in San Diego CA
The trusted partner in emergency house cleaning and restoration services in San Diego, California
Need Emergency Restoration? Call EZ Restoration USA!
As a property owner you might face some kind of property damage. It can be from a natural disaster like a flood, storm or a hurricane, or an incident of fire and smoke, or even situations involving hazardous materials. It is very unlikely that a residential property owner stays prepared for such events. In fact one hardly knows about all the procedures to restore the property from such damages. When such a disaster strikes your home or business premises, you need an experienced company that specializes in emergency restoration.
EZ Restoration USA has a team of experts in emergency house cleaning and restoration services in San Diego. With our years of experience, we understand that being quick and good at our services is not just good enough. Client experience is also important as it should be done considering the emotional toll one might go through this period. Don't sit around thinking about cleaning and restoration after a disaster. Contact EZ Restoration USA professionals in emergency cleaning and restoration services in San Diego, California
Our comprehensive range of
Flood Damage Restoration Services in San Diego
EZ Restoration USA covers all of the emergency cleaning services
Need emergency flood services? Is your property damaged from a storm or hurricane? Got caught up in a fire? Do you face a sewage backup issue? Our emergency cleaning and restoration experts has got you covered in all events that require property damage restoration. We at EZ Restoration USA offer a comprehensive range of emergency cleaning and restoration services that will suit to a disaster of any size. EZ Restoration USA teams comprises technicians who have undergone professional and extensive training in emergency cleaning and restoration. They are equipped with state-of-the-art equipment that helps efficiently handle cleanup in any sort of a property damage. Our services are not just limited to residential clients, we have long-term experience in serving residential clients too. With the help of our extensive emergency cleaning services, we can get your family back in your home or get your company doors back open in a faster way than you will ever expect.
Emergency Cleaning Services in San Diego, CA
One Restoration Company for all your Emergencies
Emergency Flood Damage Restoration
It doesn't always have to be flood. Sometimes extensive water damage can occur from less serious events than a flood. Regardless of the size or cause of water damage, our crew will be at your doorstep within minutes after you have contacted us. Our emergency flood services teams will dry out and extract water from the premises, repair all that is needed and return your place back, free from damage.
Smoke and Fire Damage Restoration
Even after days or weeks since a fire has occurred in your place, the smoke and odor created by the fire could still be lying around in your place. We'll remove the smoke and odor from every inch of your property and restore it in a way that you could breathe easy again. We also offer tarping and board up services to protect your property from structural damage caused by fire.
Emergency Biohazard Cleaning
From biohazard waste disposal, infectious disease cleanup, feces and urine cleanup, animal waste removal to sewage backup or collapsing of a sewer line, we offer a range of emergency cleaning services. Getting rid of biohazard materials and cleaning the place should be done immediately and with the necessary expertise as these materials could cause serious health problems.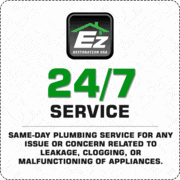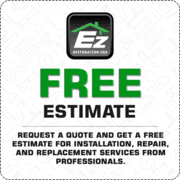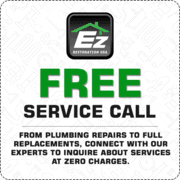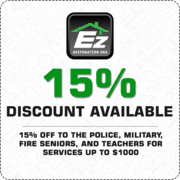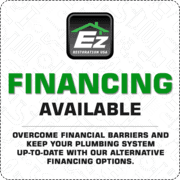 Why Choose EZ Restoration USA for
Emergency Cleaning and Restoration?
Why go for our emergency cleaning and restoration company while there are many other restoration companies in San Diego, California? Here are the answers to your question.
Fast and Rapid Response
In this line of business, being good at restoration work is not just enough. The time it takes to respond to the scene and the efficiency is also important as it will have a great impact on the extent of the damage as well as the difficulty and costs involved in cleaning and restoration work. That is why we offer fast response services, which are available 24/7, 365 days a year.
One Restoration Company for Multiple kinds of Damages
A single disaster can result in multiple types of damages. If you are hiring a traditional damage restoration partner, then you would have to hire multiple restoration companies for the various types of damages. If you go with EZ Restoration USA, it won't be a problem, as we have professionals in damage restoration to help you with any sort of disaster damage repair.
Fair and Honest Pricing
We are always straightforward in our communications with our customers, so you will know that you are getting a fair and honest price for the service that we offer you. In a time when you are hit with property damage, we would never want to charge you with inflated prices or hidden extra costs.