Emergency Response Restoration in San Diego CA
EZ Restoration USA- The fastest in Disaster Response and Restoration in San Diego, CA
Need emergency disaster restoration? Call EZ Restoration USA!
Seeing your property getting damaged from a disaster like a flood, fire, water or storm is a very traumatic experience. When a disaster strikes your home or business, immediate restoration of your property is vital. Most of the events that call for emergency response restoration services require fast and immediate restoration to stop further damage to the property. Therefore the emergency response restoration company that you hire must be really fast at responding to your scene.
After an event where your property is damaged from a disaster, it is not just about a financial loss, but also a period with great emotional toll. In an event as such, only clear guidance to proceed forward and support in restoring your property to the pre-loss stage could set your mind at rest. That's why we at EZ Restoration USA offer our services 24/7 and do everything possible to restore your property to the way it was.
EZ Restoration USA understands that these incidents can be sensitive and have to be dealt with empathy and discretion. Whether the loss is in a house, residential property or business office, we at EZ Restoration USA will work to bring a sense of peace back to those affected. Disasters don't wait for regular business hours, that's why we offer our services with 24 hour flood response.
24 hour emergency or fast response disaster restoration services in San Diego:
Flood damage restoration
Smoke and fire damage restoration
Water damage restoration
Storm damage restoration
Biohazard cleanup
Content recovery and restoration
Every minute counts. Contact EZ Restoration USA, counted among the fast response disaster restoration specialists in San Diego, California, to get your home or business back to normal again.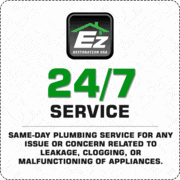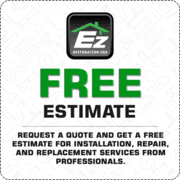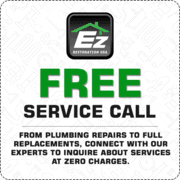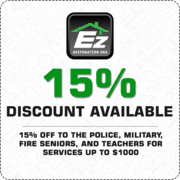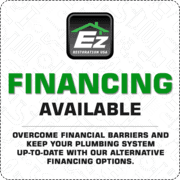 EZ Restoration USA all-inclusive
24 Hour Flood Response Service
One disaster restoration specialist for all your needs in San Diego, CA
Selecting a fast response fire restoration specialist is not just good enough. They should be good at their jobs too. What good can there be if your company may be fast but not properly certified or efficient at the service they provide you? What if a single event caused multiple damages? Should you call multiple restoration service providers? With years of experience in the field, EZ Restoration USA has gone through all of these problems and that's why we've created a range of all-inclusive services package suiting all types of emergency disaster response and restorations.
Flood Damage Restoration
Flood can seriously damage your property, causing structural damage to the building if immediate action is not taken, as flood also affects the foundation of your property. Our 24 hour flood response teams will quickly arrive at your site, do a quick assessment and start the restoration as soon as you want us at it.
Water Damage Restoration
Water damage is not always about flood. It can be a burst pipe, a leaking roof, a clogged toilet or even backed up sewage. These instances require different skills and services for cleanup and restoration than from a property that is damaged by flood. We offer a range of water damage restoration services to competently repair all types of water damages.
Storm Damage Restoration
Hurricanes, tornadoes and wind can cause serious damage to your property-broken windows, roof damages or flying debris breaking into your house.. When you contact EZ Restoration USA for professional emergency response restoration, our technicians will start by doing a damage assessment and carry out the immediate repair that is needed. We then schedule the rest of the restoration as best suits your convenience.
Fast Response Fire and Smoke Restoration
Once the fire department has done their job and after the fire trucks leave, it is your job to restore your property back to a healthy condition where people can live and breathe easy. We offer comprehensive smoke and fire damage restoration services, including smoke and odor removal, tarping and board up, and interior washing and cleaning. Contact EZ Restoration USA for fast fire damage restoration.
Biohazard Decontamination and Cleanup
Sometimes it is not always a flood, a storm or a fire damaging your property. It can also be a unfortunate suicide, an act of violence or an unattended death in your premises. We offer a range of related emergency response restoration services including crime scene cleanup, suicide cleanup, decomposition or unattended death cleanup and urine and feces cleanup. Our experts will be at your site at any time, day our night.
Content Recovery and Restoration
Various types of content can be caught up in the middle of various disasters, causing various types of damages. The skill set required to recover the content will differ according to the type of the content and the cause of the damage. Immediate restoration is also vital. We are available 24/7 with our fast response disaster restoration specialists to help you quickly recover all types of content.
Why go for Us for Emergency Response Restoration?
Fast Response Disaster Restoration Specialists in San Diego,CA
While there are many other emergency response restoration service providers in San Diego, CA, what stands out EZ Restoration USA for fast response disaster restoration specialists? There are a number of reasons.
24 Hour Response
All of our emergency response restoration services are available 24/7. Our teams of experts are always standing by, ready to serve you, whenever you require our services, day or night. Contact EZ Restoration USA and our teams will be onsite immediately.

Caring and Courteous
EZ Restoration USA understands that these incidents can be sensitive and have to be dealt with empathy and discretion. We will always treat our customers and their properties with utmost respect.
Expertise and Years of Trust
We offer a range of services, suiting to all types of fast response fire restoration events. EZ Restoration USA teams comprise well trained and experienced professional with access to state-of-the-art equipment.
EZ Restoration USA Industry Leading Guarantee
Return your property to the pre-loss condition
We at EZ Restoration USA give our customers one promise and that is that, our teams will go out of their way and do everything possible to get your home or residential space back to their pre-loss condition.