EZ is one of the leading restoration companies in the U.S. providing property restoration and disaster recovery services. Our wide range of services include water restoration, fire damage restoration, mold remediation, structural repair, and sewage maintenance. We have years of experience in restoring residential and commercial properties damaged due to water, wind, fire and other catastrophes.
Our mission is to provide quality solutions speedily and efficiently. We rebuild offices as well as homes damaged due to natural catastrophes or accidents. A full-service restoration company, EZ provides dedicated project managers for rebuilding properties. Our contractors follow all industry standards and hire only licensed, experienced and insured technicians to repair and restore your property. Our teams comprise experts in this field who make use of lowest-impact and most environment-friendly restoration methods.
We follow three principles i.e. loyalty, integrity, and commitment, to serve our esteemed clients. We are available 24/7, including on public holidays. We offer emergency and same-day services too. Once you contact us, we offer a very quick response, arranging for a damage inspection. You get a free consultation and estimates for the repair and restoration work.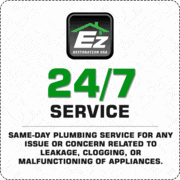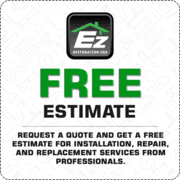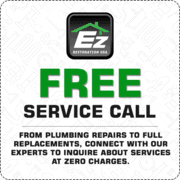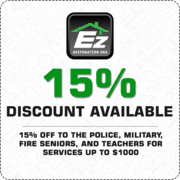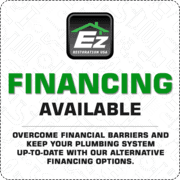 Discovering destruction is really shocking and very difficult to handle, but our experienced and certified teams are friendly and take time to understand your worries and preferences. They keep in mind your financial concerns and offer the most affordable services possible.
If you are looking to rebuild your property or restore it following a disaster, do not worry about getting reliable and affordable solutions. We pride ourselves in providing 100% customer satisfaction; you can count on us for the integrity, security, efficiency, timeliness and cost-effectiveness of our services.