Catastrophe Response in San Diego CA
The fastest in Catastrophe Response Restoration in San Diego, CA
Stuck with Catastrophe Cleanup? Call EZ Restoration USA!
When your home or business is struck with a catastrophic disaster, the emotional and the physical toll it causes can take on your lives. After such an unfortunate event takes place, as a property owner you have tons of problems to deal with and the cleanup and restoration of the property is best left to the experts. That is where our catastrophe response comes into play. We are quick in responding to your needs and also the best in San Diego at what we do.
Every single event of disaster is unique. From flooding, hurricanes, fires and even an unfortunate death in your property, Our catastrophe response has got you covered. Our teams are licensed, well trained and experienced to handle any type of disaster cleanup and restoration. Do not hesitate. Contact the specialists in catastrophe response restoration in San Diego, California, to get your home space back to normal again.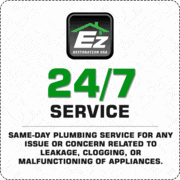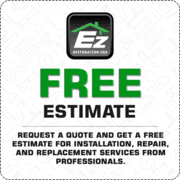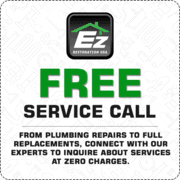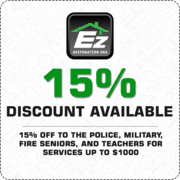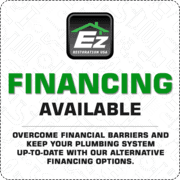 Our wide range of
Catastrophe Response Restoration Service
For Efficient Cleanup and Restoration
Is it a fire in your home? Or is your basement ruined from flood? Are your windows broken and roofs flown owing to a tornado or a hurricane? Has an unfortunate death happened at your property? No matter what type of disaster or what type of damage there is, EZ Restoration USA can handle all types of damage restoration from catastrophic events. We at EZ Restoration USA offer a wide range of catastrophe response restoration services suiting to all types of events involving catastrophe cleanups. Our teams comprise technicians who have undergone professional and extensive training in catastrophe response restoration, and are equipped with all the modern tools and equipment to handle any catastrophic event you face in your residential property. Catastrophic events happen unannounced. Contact EZ Restoration USA so we can turn your property back to normal again.
Catastrophe
Response and Restoration Services at EZ Restoration USA
The best you get in San Diego CA
Natural Disaster Restoration
From floods, tornadoes and hurricanes to hail storms, we take care of all types of disaster damage restoration. If your place is flooded and hit with water damage, we'll extract the water, dry out the place and restore the damaged area. In case of wind damage, we'll quickly board up the place, tarp the roofs and do the needful to protect your property from structural damage.
Smoke and Fire Restoration
Once the fire department has done their job and the fire trucks have left your premises, it is up to you to restore the place back to a healthy condition. As always, EZ Restoration USA is here for your help. We'll remove the smoke, soot and odor, even from difficult places such as your carpets and upholstery furniture, board up where and when needed, and recover the content damaged from the fire.
Biohazard Cleanup and Restoration
It is not always a flood, a hurricane or a fire causing damage to your property. It can be an unattended death, an unfortunate suicide or even a homicide in your premises. Unlike other events which call for our services, these situations require a special skill set and training to do the cleanup and restoration. We got you covered in this area as well.
Why Choose Our
Catastrophe Response and Restoration Services in San Diego, CA?
Selecting a catastrophe response restoration partner for an emergency is something that demands some serious thought. Leaving such jobs to a team with the right certifications and the right equipment is important.

24 Hours a Day, 7 Days a Week, 365 Days a Year
There's no specific time for disaster to happen. It can be on a public holiday or a Sunday morning. Regardless of the day or time, these types of events require immediate cleanup and restoration. That is why we offer all our catastrophe response restoration services 24/7/365 across San Diego, California.

Certified, Experienced and Professional Technicians
Our catastrophe response restoration technicians have undergone extensive training in the field and have years of experience in serving both residential clients. Our teams are not just well trained, but they are also certified for executing damage restoration work while adhering to norms and standards for health and safety. We have also provided our teams with state-of-the-art equipment so they can offer a great service to you.

Caring and Thoughtful
We at EZ Restoration USA understand that whenever you require our services, it must be a difficult time for you. That is why our catastrophe response restoration experts are also very caring, and deal with utmost empathy and discretion.