Residential
Demolition Contractors in California
The expert Building Demolition Services Company
Looking for Demolition Services in San Diego, CA? Call EZ Restoration USA!
Do you have a land with a building that needs to be removed? Do you need to demolish your property or any section of your property for retrofitting or remodeling? When in need of services from a professional building demolition contractors in California, contact EZ Restoration USA. Building demolition is not something your reconstruction or remodeling service firm might be good at. Knocking down a building to the ground may not be as easy as it sounds. It involved compliance to several rules, including those involving the health and safety of the neighboring buildings. That's why you need the services of an experienced, licensed and insured building demolition companies San Diego.
Our teams comprise the best technicians in the field with extensive training in professional building demolition. We are an expert residential demolition contractors in California with resources to handle any kind of building demolition project. We will start off by sending our team to your property for conducting a thorough inspection as to how we can securely bring down the building. We also help with debris removal service.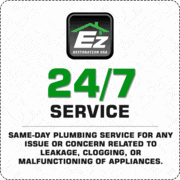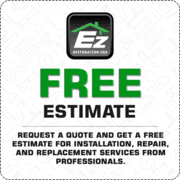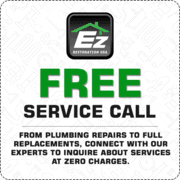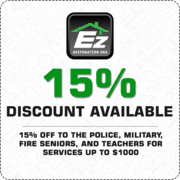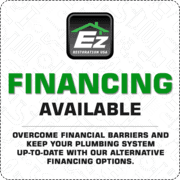 We have certified
Demolition Service & Contractors San Diego
Specialized in residential demolition projects
Our demolition services San Diego are not just about knocking down a house to the ground. While we offer residential demolition services San Diego, we also excel in residential building demolition. Our teams are capable of bringing down buildings as big as office complexes, apartment complexes or hospitals. Well that's not it. What if you are looking for reconstruct or remodel just a part of the building and require, for example, bathroom or kitchen demolition services, keeping the rest of the property intact? Well, Our demolition contractors San Diego have got that covered too. We cover all sorts of demolition jobs. Our technicians have undergone advanced and extensive training in professional demolition and are equipped with the best machinery in the industry for a safer and higher quality demolition of residential properties.
Demolition Companies in San Diego
EZ Restoration USA has expert residential demolition contractors in San Diego
Residential Demolition
Our professionals will arrive at your residential premises and carry out a thorough inspection as to how we could securely demolish the building or a part of the building as the project requires. Once the inspection is done, we'll decide on a date and time regarding executing the demolition work. We offer dumpster rental services and can take care of hauling away and disposing off the debris. Our demolition contractors San Diego also help with preparing the site for construction.
Commercial Demolition
Commercial demolition projects include restaurants, retail stores, hospitals, schools, shopping malls, etc. These often involve services of a bigger scale or more complex nature. We have a strong record in commercial building demolition services too. Our demolition contractors San Diego have supported various redevelopment and reconstruction projects through excellent and on-time demolition services San Diego.
Selective Demolition
Sometimes it might not be an entire building that you need to knock down. It can be only a part of the building that needs to be demolished while keeping the rest intact. For instance, a bathroom remodelling project might call for a bathroom demolition done. Or you might need to demolish an older wing or section of a building. Or it might be the various building interiors that you need to remove while keeping the external structure as it is. EZ Restoration USA offers competent selective demolition services San Diego.
Why Choose Our
Residential
Building Demolition Contractors in San Diego?
Selecting a demolition contractors in San Diego are something that you should give some serious thought to. Leaving it to the right professionals with the expertise and the right machinery is important.

Expertise
We consider the "expertise factor" as a major priority in this line of work. The reason for our consideration is that, an unsuccessful demolition job can never be turned around or corrected. Therefore, we provide the most advanced and extensive training in building demolition to our technicians, and only the best are selected to serve our clients. With such certified, highly trained and experienced technicians at work, you get guaranteed high quality demolition services San Diego.

Affordable Debris Removal Services
Some demolition companies San Diego might do their job and leave the mess for you to take care of. EZ Restoration USA takes customer service very seriously, and we haul away the resulting debris from the demolition through reasonably priced debris removal services. We have dumpsters of various sizes, to manage any load size. You do not have to worry about cleaning up the mess after the demolition and can freely focus on the reconstruction work of the property.

Years of Trust
We have been in the residential demolition business for a number of years. Our customers get the services of a licensed and insured team with the resources to efficiently manage demolition projects of any size, eliminating risks from the work. We have earned the trust of our clients through an excellent track record of competent work and anytime services.