Smoke And Fire Damage Restoration Orange County
Your No. 1 Smoke and Fire Damage Restoration Orange County, CA
Hit with smoke or fire damage? Call EZ Restoration USA!
It's a very traumatic experience to see your home or company destroyed by a blaze. After the fire trucks leave, not only will your facility be damaged by fire and smoke, there will be other problems such as from soot and odor. That's why you need a good fire restoration partner.
Getting smoke or fire damage cleanup from a place that has gained an
excellent reputation for their work is essential. After such a disaster, only clear guidance and support to restore as much as possible from the damage could set your mind at rest. You can place your trust in EZ Restoration USA to turn your house back into a home again or to get your business back up and running.
At EZ Restoration USA, our people are more than just experts in smoke and fire damage restoration Orange County. They understand that your extremely valuable possessions are at stake. That is why our professionals are not just technicians who have specialized smoke and fire damage cleanup training and experience. They are people who can understand the situation that you are going through and are ready to get your home or business back to the pre-fire condition. With our comprehensive range of fire damage restoration Orange County, EZ Restoration USA has got you covered.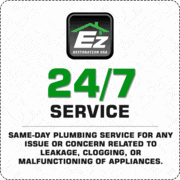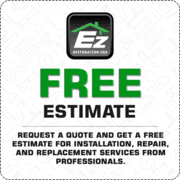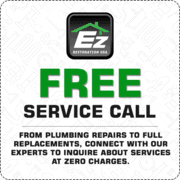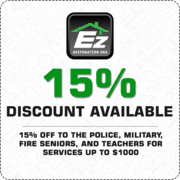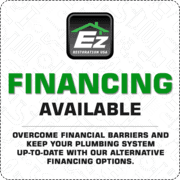 Our fire restoration process includes:
24/7 rapid response services
Deodorization and odor removal
Prompt property damage assessment
Emergency repairs to secure your property
Water extraction and drying
Environmental friendly soot removal and cleaning of structure and contents
Reconstruction and repairs of the affected areas
Every minute counts. Contact our fire and smoke damage restoration experts in Orange County, CA, to get your house or business back to normal again. EZ Restoration USA is a call away, whatever time of the day or night, offering 24/7 availability.
Our comprehensive range of
Fire and
Smoke Damage Restoration in Orange County
The range that covers all of your smoke damage repair and fire damage cleanup needs in Orange County, California
We, at EZ Restoration USA, offer a comprehensive range of smoke and fire damage restoration service, that will suit to a disaster of any size. With the help of our extensive fire damage restoration service, we can get your family back in your home or get your company doors back open in a faster way than you will ever expect. All the after fire damage restoration service you need are offered to you by a single restoration partner. If you select EZ Restoration USA, you get a one-stop solution for all fire damage restoration in Orange County.
Carpet, Furniture and Upholstery
Cleaning and removing smoke odor from carpets and upholstery is a complex process. It requires professionals who have undergone extensive training in this area. Our smoke damage restoration experts will evaluate the situation and determine the best way to treat your problem.
Smoke And Odor Removal
Smoke and odor particles may continue to be airborne even many days after a fire has stopped. These particles will cover every inch of your property, leaving unseen odors everywhere. Our professional smoke damage repair and odor removal will properly clean your facility and restore it to a healthy condition where you can breathe easy again.
Tarping and Board Up
The first few hours after a blaze is critical. After a fire, to avoid any further damage, you need to secure your property quickly and safely. Our window board ups and roof tarps will keep your facility secured. With our years of expertise in the field, EZ Restoration USA responds quickly with expert tarping and board up services.
Cleaning And Recovery of Content
Fire and smoke can seriously harm your valuable possessions such as furniture, electronics and documents. Since various kinds of items could be harmed in a fire, they also require different ways of cleaning and restoration. We will evaluate your contents and restore them in the best possible way.
Interior Washing And Cleaning
Even after small fire, a house needs cleaning from the top to bottom. We clean everything from walls, floors and ceiling to wardrobes, and even the drawers in wardrobes and closets, because these are the places where smoke odor is being trapped. Regular soap and water is no good for your wooden furniture and painted walls. Our smoke damage repair experts use specialized products that will properly clean and deodorize your furniture without harming its quality of finishing.
Restoration And Recovery of Electronics
Out of all the items getting caught in a fire, electronics should be given special consideration since specialized expertise is required in recovering them. Our smoke damage restoration experts will inspect your electronics and restore them on-site. If it needs extensive restoration, we will take your electronics to our facility and clean, deodorize, restore and deliver them back to you as fresh as new.
Why Trust EZ Restoration USA as Your Fire And
Smoke Damage Cleanup in Orange County, CA?
More reasons to choose us in Orange County, CA
Selecting a smoke damage and fire damage cleanup partner for an emergency is something on which you should give some serious thought. Choosing the right professionals, who have the certifications, expertise and the right equipment is important. Also, you need to know in advance the plan, the costs and the time required for restoration.

Rapid Response
We are available 24/7. We are just a few clicks away when you need us! Our teams are always ready to respond whenever you need help with smoke and fire damage incidents.

Expertise
We specialise in smoke damage and fire damage restoration; the best team in the industry. EZ Restoration USA provides extensive training and state-of-the-art equipment to its crews to get your assets back to the pre-fire state.

Caring And Thoughtfulness
Going through an experience as a fire in your facility can be very traumatic. That is why we are more than a team of experts in fire damage restoration Orange County. We will go out of our way and try our best to recover your valuable content.
Our Priority at EZ Restoration USA for Smoke and
Fire Damage Cleanup in Orange County
Our number 1 priority at EZ Restoration USA will always be to bring back your property to its pre-fire state, to your complete satisfaction.