Mold Removal in California
EZ Restoration USA- The Leader in Mold Remediation California
Having Mold Trouble? Call EZ Restoration USA!
Mold growth is one of the worst contaminants at homes. Most of the time, you never know that your home is infected from mold, until it has grown to a certain extent. Mold growth doesn't just ruin your home or business premises, it can even lead to respiratory diseases like asthma.
The only way you can have zero regrets with a mold remediation job, is by selecting the right experts, the right mold removal California. Even though mold is such a tiny contaminant that can hardly be seen through the naked eye, it can cause a much bigger damage. When you turn to our mold removal in California, we guarantee to make your home free of mold issues. That is the promise that we keep at EZ Restoration USA.
Our technicians have undergone advanced training in professional mold removal California and have many years of experience working in the field. We offer the latest and the most efficient mold removal in California and have all the modern equipment to treat all kinds of mold including attic mold removal, crawl space mold removal, bathroom mold removal. We understand that mold can seriously damage your extremely valuable possessions and that's why we at EZ Restoration USA is not just experts in mold remediation California, but people who will do anything to recover and return your possessions mold free.
Our Mold Inspection and Removal Process includes:
Immediate response on site
Mold infiltration assessment
Drying out and extraction of excess water
Decontamination of affected areas
Cleaning and recovery of contents
Application of mold disinfectants to prevent future mold growth
Indoor air quality inspection
Don't fight mold alone. Contact the EZ Restoration USA experts in mold removal California, to get your house or business property back mold free.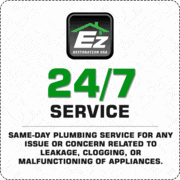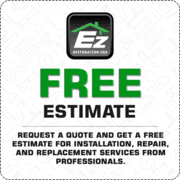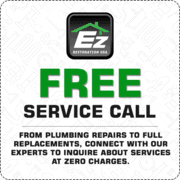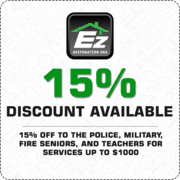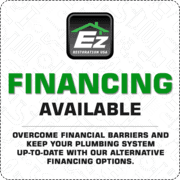 EZ Restoration USA is among the best
Mold Inspection in California
The best quality offered to you in San Diego, CA
We, at EZ Restoration USA, offer a wide range of mold inspection and removal services covering all types of
mold inspection in California
including bathroom mold removal, HVAC mold removal, etc. We look for every area in your property where there is possible mold growth, such as in bathrooms, cabinets, furniture, walls, window frames, basements, caulking, fabrics to the plumbing and ventilation systems. Our
mold inspection California
technicians have undergone extensive training in
professional mold removal
and we have the best equipment in the industry to get rid of mold in your home space. With the help of our comprehensive
mold inspection California
, EZ Restoration USA has got you covered.
Testing and Remediation of Mold
We just don't clean and remove mold from the affected areas you found. Our mold remediation California technicians will arrive at your premises and do a thorough inspection at your property from top to bottom, from bedrooms, bathrooms, walls, furniture to the plumbing in your house. Once the inspection is done, we will treat all the affected areas, where the mold growth has just began and areas with possible mold growth.
HVAC Duct Mold Removal
EZ Restoration USA has a separate team of experts, who are specialists not just in mold removal in air ducts and vents but in all HVAC related cleaning and mold inspection California. Our HVAC experts will do an inspection on your entire HVAC system in home or business, and treat the mold in air ducts and vents. Treating HVAC mold requires specific decontamination materials, equipment and also specific mold removal methodologies that differs from treating mold in the rest of the house.
Attic and Crawl Space Mold Removal
Mold is a type of fungus that grows in the absence of sunlight. The attic and the crawl space in your place gives the best conditions for mold to grow and are the highest possible areas with mold growth. Since you rarely access these areas, chances are that you will not locate mold until it's grown to a certain extent. We will clean all the mold in your attic and crawl space and disinfect it to prevent future mold growth.
Sanding and Bleaching Moldy Wood
Cleaning rotten wood can be much more difficult when compared to cleaning other materials of the house. In most cases, removing mold from wood can be really difficult. Sanding and bleaching the wood is often an effective option.
Cleaning and Recovery of Content
We understand that your precious and valuable possessions are at stake, being infected with mold. Sometimes they mean much more than what they cost to replace them. Some might not just be physical goods, if they contain your loving memories. That's why people at EZ Restoration USA will go out of their way to make every single piece of your content mold free.
Replacing Moldy Materials
When all else fails, replacing the mold affected areas is the last choice that we are left with. Our mold remediation California teams will try their best to remove mold from all the surfaces, but where the damage is quite excessive and cleaning the surfaces is difficult, replacing those materials is the best choice. We also offer restoration services of damaged structural elements.
What stands out EZ Restoration USA from other
Mold Remediation in California
The best quality offered to you in San Diego, CA
Checkout what stands out EZ Restoration USA from the rest of the mold remediation in California, and why customers come to us in numbers for inspection, removal and remediation of mold in their homes spaces.

Expertise
We specialise in mold remediation California. Our teams comprise of the best technicians in the industry. EZ Restoration USA provides extensive training and state-of-the-art equipment to its crews to get your property back mold free.

Caring and Courteous
EZ Restoration USA understands that your property and possessions are at stake. We will try out every possible way to get them back to you in the same state that they were in. Most importantly, we treat your properties with utmost respect, as if they were ours.

Our Proven Success
We have been in this line of work for many years and our customers have been continuously coming to us while new customers joining us everyday. The recipe to our success is our use of advanced mold remediation California techniques, equipment and mostly our excellent customer service.
Don't wait until
you are hit with excess mold…
Don't let mold ruin your happy home or your business. Contact EZ Restoration USA and test your property for possible mold growth, even if you haven't located mold in your premises. It is always better to fight mold before it starts to get worse.