Mold Removal Services in Los Angeles
With a quick and hassle-free approach
Molds can happen anywhere at any time since microscopic mold spores exist naturally if there is moisture. However, mold growth encourages the growth of other deadly microbes, and it also creates filthy odors. Molds are also famous for weakening property structures. So, it is highly advisable to seek professional help as soon as you notice molds because it has an aggressive growth rate and can quickly cover your entire property.
EZ Restoration USA mold removal services are one of a kind. We offer not only remediation for molds but also services related to water mitigation, dehumidification, and odor removal under one roof. That means we go to the very root cause of the problem and resolve it from there. Our mold teams have all the latest professional tools and equipment to deal with any kind of mold problem easily. We carry all the equipment with us to avoid time wastage.
Our professional plumbers are highly skilled and experienced. They are licensed, certified, and have background checks to avoid any problems in the future. EZ Restoration USA has dedicated mold removal teams who know the smallest details and precise solutions to the problem. Although our services are exclusive, they are not expensive. In fact, we are constantly rated for being one of the most affordable mold removal companies in Los Angeles. As a cherry on top, all of our services are guarantee-backed, and therefore, you do not need to worry about the quality of our work.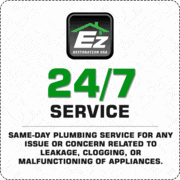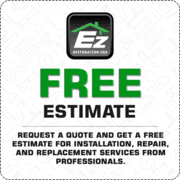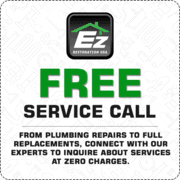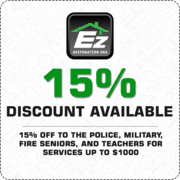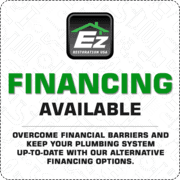 Most Advanced and Quick Services From
Mold Remediation Experts in Los Angeles
We employ professionals that are highly trained to use advanced equipment and tools. The personnel has to go through extreme training sessions before becoming a plumber of EZ Restoration USA. You can see the difference all by yourself. Our plumbers are not only the best at what they do, but they are also cordial, polite, transparent, and honest. Our mold remediation experts in Los Angeles provide the best value for money.
Mold Mitigation
We stop the problem immediately by uprooting the mold and apply mold preventive chemicals. We will also remove extra moisture from the atmosphere by using specialized dehumidifiers. If water damage or flood damage is the cause of molds, we will use high-powered vacuums to clean out extra water.
Mold Inspection
We do mold inspections using the latest tools and technologies. Also, we have highly sophisticated cameras and detectors to find even the hidden mold and make them the explicit ones. We will truly reach the bottom of the problem and solve it from there. For this, our mold inspection teams are available 24/7.
Sanitization
Molds can encourage the growth of deadly bacteria, viruses, etc. If there are molds at your property, it is better to sanitize them. We use safer disinfectants to sanitize your entire property. The chemicals will not cause deterioration of your property under any circumstance.
Odor Removal
The often ignored problem of mold is the filthy odor it creates. These odors can sometimes be so unbearable that it hinders your sense of smell completely. We have non-toxic deodorants that can mitigate the effect of such odors.
Non-toxic Chemicals
All the chemicals used during mold remediation are non-toxic and environment-friendly. We never use and do anything that harmful to the environment. We also get rid of the wastage in an eco-friendly way.
Regular Maintenance
Molds can come back anytime. It is better to regularly inspect for mold growth and stop when it is small. Our regular maintenance service can help you to achieve that. You can decide any frequency of your choice for preventive maintenance service.
Custom Packages, Discounts, Alternative Financing,
Insurance Acceptance, Flexible Payment Options, And Free Estimation & Consultancy for the customers
Hire Professional Mold Remediation in Los Angeles
Design your custom package however you see fit. Anything and everything could come under this package since we offer one-stop plumbing services (both general and special). If you hire 24/7 our mold removal plumber in Los Angeles, you will ensure better discounts, all types of insurance acceptance, and flexible payment options.

Warrantied Products
All the products from EZ Restoration USA are certified and branded. They also are backed with long-term warranties. Avail them by simply calling our office. The products will always be of high quality and without substantial issues.

Fast Cleanup
Our cleanup time is minimal. We are one of the fastest mold removal services in the state. We complete every job within the estimated time, even if we have to work 24 hours.

Emergency Services
Mold remediation services are available on an emergency basis. That means all of the mentioned services are available round the clock, every day of the week, including public holidays. So whenever you find molds, call us without any hesitation.
For An Advanced and Customer-oriented
Approach To Remove Molds in Los Angeles
Our Technicians Are Fully-Prepared To Restore Your Home
As a company, we are active for over 30 years. In these 30 years, we have helped many to resolve their plumbing issue. We always maintain a customer-first approach to any of the problems. Which means we will give the highest possible value to your vision and needs. However, we also value your health and state laws/regulations. EZ Restoration USA never does anything that will put you at risk, be it medical or legal.