Professional Mold Remediation In San Diego CA
Meet the Experts That Leave No Trace of Mold
We are the experts in mold remediation San Diego and have built a huge reputation among the San Diego residents. Our customers rely upon us to remove the threat of molds from their homes or offices. Our mold remediation team in San Diego is competent in detecting even the most minute mold threat in your place.
Mold is not something that is always visible. Camouflaged mold also exists, and we know how concerned you can be about them. But never worry! You can always count on us, as we know where to find them and how to spot and then eliminate them.
Here are some common areas where you can find the camouflaged molds; behind the drywall or wallpaper, under the carpets or pads, or inside a ductwork.
If you had an endorsed environmental hygienist visit your home and 'harmful' mold has been detected, call us without delay.We will offer you the best solutions for mold remediation San Diego CA. Worried about costs? Don't be! Our services are both reliable and cost-effective.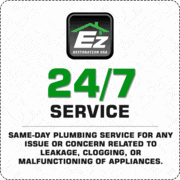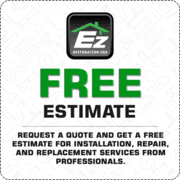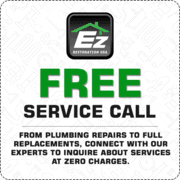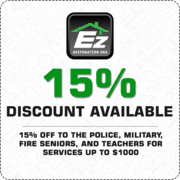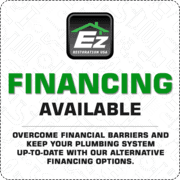 Mold Removal In San Diego CA
Are Exclusively Aimed For Your Satisfaction
Mold remediation in San Diego is important for you and your home or business because it can cause life hazards. We care for you and that's why we come with a range of mold removal San Diego CA. Our San Diego team is diligent, and they do the work with accurate precision. Their service is meant to satisfy you and their expertise is what makes them the best.
Our service features include:
Fast Restoration
Our mold remediation team in San Diego comes in-time and completes the job on-time. We ensure quality work while not creating any annoyance.
Containment Room
Our mold remediation team in San Diego offers effective and customized containment solutions. Negative air scrubbers are installed to filter the air within the containment room, in order to kill the mold.
Experienced Staff
EZ Restoration USA has the best of experienced technicians and these are some of the handpicked, background-checked members. They kill the mold swiftly and brush against any odd that may keep the molds from resurfacing in your home or office again and again, reducing every chance of mold recurrence.
Most Cost-Effective
We also give the most cost-effective service. We care about customer relations and hence we don't burden our clients with extravagant costs. Trust us! We shall not deny you your right to have a fair deal.
Attentive Service
Our mold remediation services are designed to ensure your safety. We don't consider our service to be finished until you are satisfied.
Why should you prefer our
Mold Inspection In San Diego CA
When it comes to resolving mold threats, our mold inspection San Diego CA teams have been the trusted service provider for years. Our teams always come fully equipped with safety gear, including disposable coveralls and respirators to guard them against mold specialist San Diego, and they shall bring about a containment room to keep away the mold from spreading to other parts of your home or office.
With our mold specialist San Diego at your services, the mold will be removed from your home in the most secure and effective manner, cutting down the chances of a number of spores from becoming airborne. Negative air scrubbers are set up within the containment room to filter the air. Moreover, antimicrobial agents are used on the surface and a clearance test is applied to assure that mold has been completely removed from all the involved areas and there is no longer any risk.
Years of serving in this field with dedication has brought us a lot of reputation. Our mold specialist San Diego are highly trained, experienced and certified. We have the best solutions for you when it arrives to mold inspection San Diego CA.
Apart from mold removal San Diego CA and verification through tests to ensure that the mold remediation job was complete, we also help with odour removal. At times, removing mold damage could call for removing some building material such as from the flooring or walls. EZ Restoration USA is also qualified to get such repairs done, and we will get it done cost-effectively too. Call EZ Restoration USA without delay when you require mold remediation Service San Diego CA.