Professional Electrical Contractors in Riverside
For your Residential Electrical Needs
You can rely on EZ Restoration USA for handling all the repair and installation needs of electricity and lightning. We are a team of full-service electrical contractors in Riverside that offer professional lighting solutions for any kind of residential properties. Our efficient and skilled electrical contractors in Riverside will expertly and quickly correct any issues regarding lightning. Our experts are able to meet all our client's lightning and electrical requirements, from small repairs to new huge construction. Our main focus is on the quality of work provided by us and the safety of our clients.
EZ Restoration USA has provided a huge collection of electrical and lightning services in Riverside for many years. Our qualified and experienced professionals have worked on almost every manner of remodels, new installations, solar energy-based systems, control systems, upgrades, and many more. The variety of experience that each associate of our team brings permits us to tackle any electrical and lightning project with detail knowledge of equipment, techniques, cost control, best practices, as well as safety. Our customers continue to call us back due to our honest, qualified and responsive experts.
We provide emergency electrical and lighting repair services facility , which operates 24 hours, 7 days. We offer complete lighting management programs for our clients. Our lighting program is a one-stop solution for all the electrical needs for improving and maintaining the appearance of the property. Whether the project is simple, complex or large, our electrical contractors in Riverside experts approach it with the aim of providing the best client service at a very reasonable price. Moreover, we always respond quickly in case of an emergency.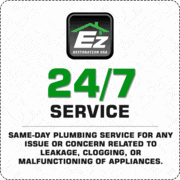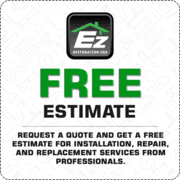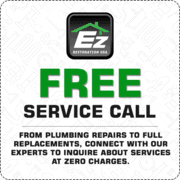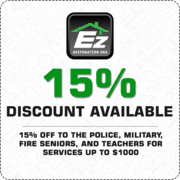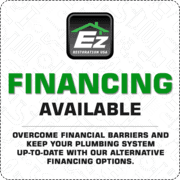 Innovative,
Excellent and Flawless
Lighting and Electrical Services in Riverside CA
Our professionals are proficient in providing the best lighting and electrical services in Riverside. We offer high quality services, which are executed speedily as well as effectively. Our electrical contractors in Riverside are licensed, insured and bonded professionals, maintaining the utmost standards of excellence. They are very well experienced, which allows them to handle residential projects with guaranteed solutions.
Lightning and electrical repair and maintenance:
We have lots of experience in different types of testing and repairing tools that enable us to take care of our client's lighting and electrical needs. Our electrical contractors in Riverside are proficient in maintaining, replacing, repairing, or installing any lighting or electrical part. Moreover, we have a good track record in parking lot lighting, driving range lighting, site lighting, security lighting, building lighting, warehouse lighting, office lighting, among others.
Parking lot lighting:
We have a high reaching ladder truck that allows us to reach any pole or light fixture, enabling our staff to install a new one or repair the existing element or component of parking lot lighting with ease. We provide the best possible solutions for our client's electrical needs. Whether it is vandal-resistant fixtures or energy-efficient lighting, we will offer you the best options that help you save on electricity bills.
Underground electrical line repairs:
Our electrical contractors team in Riverside is talented in performing any kind of underground electrical work and has been undertaking such projects for many years. We have reliable and excellent contractors that dig in a very safe and secure way so that it does not tear up our client's place. Moreover, we have an underground tracking system through which we are capable of finding an existing underground circuit. We make use of these systems for underground wiring that allows us to find the fault without digging up.
Lighting control and installation:
We completely understand that customers do not want their lights to remain switched on when not needed. We are experts in various kinds of lighting control services as well as installation. We install time clocks, switches, programmable controllers, and photo-cell controls. We also offer smart lighting services that allow you to control any light from anywhere using your smartphones.
Energy-efficient lightning:
We provide and install a huge variety of various energy-efficient lighting fixtures such as LED lights that save energy and cost. With these energy-efficient lighting, the clients observe a huge difference in terms of energy bills or costs.
Key Features of the Services Offered by our
Electrical Contractors in Riverside CA
If you are looking for experienced Riverside electrical contractors without sacrificing affordability, then you have definitely come to the right place. Our electrical contractors in Riverside offer service features that provide different considerations including warranties, full customer satisfaction, 24 hour emergency service, and free estimates on renovations and new installations service.

Flat-rate pricing
Our Riverside electrical contractors offer flat prices for each service they provide such as labor, installation, cleaning, truck charge, material, and disposal fees. In this way, our prices are very affordable and reasonable.

Automatic repairs
Our staff offers complete electrical maintenance solutions, including for handling outages automatically. This helps in keeping our clients within the budget because our service team tracks all the repairs.

Warranty
Our electrical contractors in Riverside will easily maintain the records for the warranty purpose of the products installed by them. It means we replace the products within the warranty. Thus, it saves the client's time as well as money.

Green Compliance
The lighting products installed by our contractors are easily recyclable, and in adherence with current EPA needs.